Welcome to Stratford Hills Veterinary Center!
Stratford Hills Veterinary Center provides quality veterinary care for dogs and cats in Richmond, Virginia, and the surrounding communities. We are a modern and inviting hospital boasting superb, compassionate veterinarians, and a very caring support staff dedicated to our patients, clients, and community.
We are a full-service animal hospital emphasizing preventive care, internal medicine, soft tissue surgery, and care for sick and injured animals.
We serve communities in the Richmond, Virginia area, including (but not limited to): Stratford Hills, Westover Hills, Southampton, Bon Air, and The Fan.
Please call (804) 272-7544 or book an appointment online today for your cat or dog.
Our Clients Love Us

From start to finish the care of my kitty was excellent. The staff is so friendly and provided me with great information! I know she is in good hands there and so happy to have found them.
Anne

Excellent care. They truly love animals. Everyone was great from the time of check in until the time we left. Highly recommend them for all your pets
Alisa S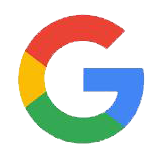 4.6
Rating on
Google Reviews!